2021 Sand Dollar Award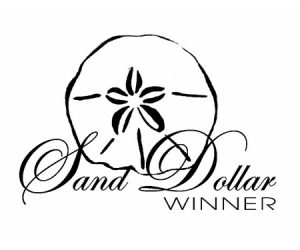 This 2021 Sand Dollar Award-winning renovation showcased innovation, technical skills, and creative design by turning a blank space in Kalea Bay into a beautiful home – from simple to sublime. With breathtaking views of the Gulf, the newly purchased 3500 square foot, newly built condominium with a plain white shell required a complete redesign and renovation to meet the client's vision and expectations. Every room was renovated, with each having specific and unique design elements. This project was recently awarded Best Whole House Remodel at the Collier Building Industry Association Sand Dollar Awards on September25th at the Ritz-Carlton Beach Resort in Naples.
The focal point of this collaboration with Ashmore Design includes the six wood beams attached to the living room ceiling to bring a dynamic design to the room. Finding the right solution to safely secure these beams in place while keeping the aesthetics of the plan was a challenge. To do so, the PBS team tailored innovative, decorative metal straps to support the beams. This solution transformed a standard ceiling into a beautiful and unique architectural feature.
"These beams as a design element were something we had never done before," stated Carleen Young of Ashmore Design. "PBS Project Manager Bryant Johnston and Field Manager, Skip Kinne, were innovative and provided technical guidance to install these beams successfully."
"Skip Kinne paid utmost attention to detail while providing efficient work within a tight timeline. Eight weeks was available for the entire renovation, and the PBS team delivered on time. Skip, Bryant, and his team were respectful of the building and its staff. We would absolutely recommend PBS Contractors and their concierge approach", stated the client, who owns the residence in Kalea Bay.
Other notable design features include a built-in fireplace/television combination, delicately framed with shiplap walls and floating shelves in the living room, to create a rare and beautiful feature wall. The shiplap continues around the room to a dry bar area with a mirrored backsplash and complementary cabinetry, providing beauty and storage. "The client tasked us with creating a coastal modern design that is warm and welcoming to friends and family. The PBS team was instrumental in achieving and exceeding these design goals," states Young.
"It is our commitment to our clients to offer an excellent outcome and an exceptional experience. Being recognized for this by the CBIA is an honor, and what is even more rewarding is celebrating with our team. Again, congratulations to all," states Russell Budd, CEO of PBS Contractors.
As PBS Contractors celebrates 35 years in business, we assure our clients that during these times of high demand, our Concierge experience remains the same. Qualified Remodeler magazine announced the top 100 Satisfaction Leaders in 2021, recognizing firms across the country that scored highest in client satisfaction. PBS Contractors was one of three builders recognized in Florida, having earned a 97% All-Time Recommend Rating. "Information, communication, and transparency are all that we have to work with during times like these," states Budd.
"Building trust with the client starts on day one, and each day gives us another chance to strengthen that trust by constantly communicating and sharing information as it becomes available."
PBS Contractors would like to recognize the project team for this award-winning project: John Buehler, Relationship Manager, Bryant Johnston, Project Manager, Debbie Tunnell, Assistant Project Manager, and Skip Kinne, Field Manager.