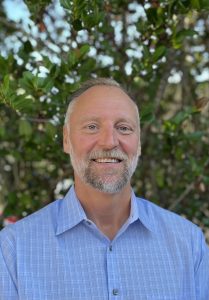 NAPLES, FLORIDA, MAY 22, 2023: PBS Contractors welcomes Zig Piwowarski as Vice President of Construction. In this position, Zig manages and coordinates the activities of the Project Management Team, oversees the pre-construction process from initial client contact through contract, and monitors project budgets and progress through project completions and close-outs. 
Zig has been in the construction industry for over 20 years and has been in leadership roles for the last ten years, providing strategic vision, direction, and management to help several companies successfully grow their businesses. 
"We are thrilled to welcome Zig to our Team," says Tim Dupre, President & CEO of PBS Contractors. "After Zig's first interview, it became very clear he would not only embrace our 28 Fundamentals but lead others by these founding principles. Zig's previous 25 years in construction and proven track record of success in operations and business development made us extremely confident he will be a tremendous asset to our Team. Zig's talents will complement our existing Team and assist us in our purpose statement to Build Better Lives for our Team, our Clients, and our Community."  
Zig is from St. Louis, Missouri, where he and his family settled when they immigrated from Poland when Zig was about 11 years old. He graduated from high school in St. Louis and attended ITT Technical Institute, earning an Applied Science Degree in computer-aided drafting.