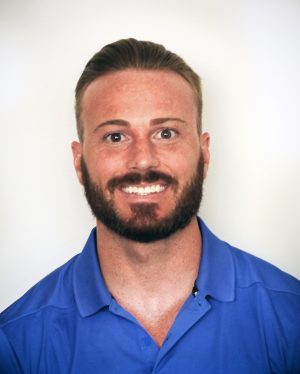 Building an Authentic Culture
As we celebrate 35 years of doing business in the community, we would like to take a moment and reflect on what has led us here. Our purpose statement: We Build Better Lives for our Team, for our Clients, and for our Community are words we truly believe and live by. As we reflect on our successes, we want to remember all the things that made this wonderful anniversary possible.
PBS Contractors has weathered a lot of storms since 1986, figuratively and literally.
A big part of our strength is that we are a family through and through.
We have strong internal ties that naturally flow outward to our clients and, ultimately, our community. We believe in treating one another with respect, compassion, and equality. Internal culture is what got us through the economic recession of 2007 without a single layoff. That same culture is getting us through the COVID era. Take care of your employees, and they will take care of you. This culture is manifested by our founder and CEO Russell Budd, who understood that a company is only as strong as the people who live it, breathe it, and most certainly cares for it. A true leader who sets the example by actions, rather than orders. This is a trait that has inspired me personally and professionally.
This attitude lives within every established team member at PBS Contractors. When employees are fulfilled and confident, then it is a natural transition that flows into our client interactions. Clients can tell that we are more than a general contractor. We are a concierge luxury all-in-one custom home building experience. Our approach hits differently. It's personal, it's punctual, and it's catered to our clients' exact needs. Whether this is their first home or fifth, we understand that they have specific requirements that are not confined to standards set forth decades ago because "that's how it's always been done". We are not subscribers to the "one size fits all" motto, and we do not believe what is right for them is right for you. We take specific measures to ensure our clients have a truly unique and pleasant experience no matter the project size. It was not a mistake PBS won the 2021 Guildmaster Service of Excellence, honoring a customer recommendation score of 100%.
When clients start to realize this is a truly exceptional way to run a business, no less a construction company, the community begins to take notice. Naples is growing but prides itself on being a tight-knit community that understands the importance of quality and relationships. That is why PBS Contractors is a company that stands firm on giving back to the community it continues to help build. You can see it all trickle down from "We Build Better Lives for our Team, for our Clients, and for our Community".  We have worked with many local organizations such as the Shelter for Abused Women and Children, Community Foundation of Collier County, Naples Depot Museum, The Holocaust Museum, Champions for Learning, Humane Society, and Golden Paws Assistance Dogs, just to name a few. We recognize the importance of being involved in the very community that has given us so many opportunities. We truly believe that a strong community contribution is not only necessary but pivotal in our ongoing success.
Over the next year, PBS team members and affiliates share 35 stories to commemorate the 35 years serving this great community and its members. Thank you for your continued support and we look forward to serving you for years to come.