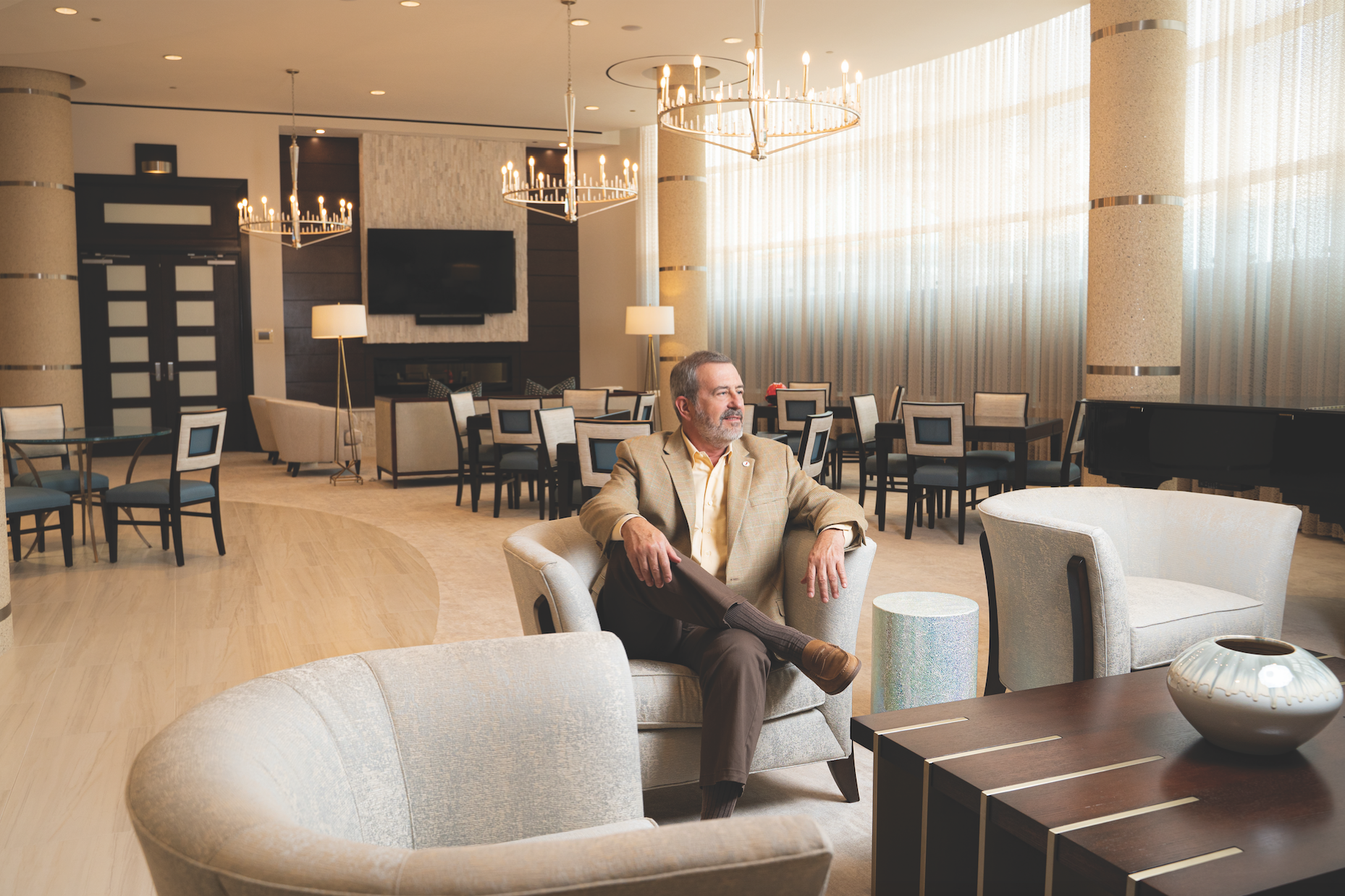 Russell Budd
CEO of PBS Contractors
If you are in SWFL, you probably know Russell Budd, the straight-talking CEO of PBS Contractors. He was chairman of the Greater Naples Chamber of Commerce, chaired the Collier County Planning Commission and was president of the Collier Building Industry Association. He also dedicates time to Southwest Florida families as board chairman of the David Lawrence Center for Behavioral Health, which provides mental health care and substance abuse services to Collier County.
He might not be where he is if it weren't for the late Hank Krehling, owner of Krehling Industries. His early teacher was a colorful construction chief who also mentored other construction leaders in the area. Krehling, like many in the building industry, could drive through barriers.
"He was a bigger-than-life personality and he taught me by his examples," Budd says. "He was smart and savvy. He was very abrupt, coarse, but very smart, real streetwise." The 63-year-old Budd's approach is less dramatic. "Look, what it boils down to is our customer can tell us, 'I know you, I trust you, when we hit a little bump, you handled it completely and fairly,' and that's how we get our work."
Budd says, "As the chairman of the board of directors for the David Lawrence Center, I'm particularly proud of the sober-home we opened last year in Naples. The groundwork was put in place by the chairman prior to me. It takes an engaged community to stand with those that are struggling with addiction."
Article written by John Guerra, Gulfshore Business Magazine.
ABOUT PBS CONTRACTORS AND THE PBS WAY
PBS Contractors proudly celebrates 35 years in business as the Concierge Builder® of Naples and Southwest Florida. Building luxury homes, and commercial spaces, PBS lives by their purpose statement to We Build Better Lives for Our Team, for Our Clients, and for Our Community. It's this philosophy, commitment to excellence and exceptional client service that is the PBS advantage. Located at 4395 Corporate Square in Naples, please visit https://www.pbscontractors.com/ or call (239) 643-6527 for more information.