NAPLES, FLORIDA, MARCH 21, 2023: PBS Contractors is pleased to announce the completion of PJK Neighborhood Chinese, located at 835 4th Ave S., Naples, FL 34102. Paul Fleming, Founder of national food chains P.F. Chang's and Fleming's Steakhouse, and his wife, Jody Goodenough-Fleming, are bringing this new restaurant to Downtown Naples in the former space of Ristorante Ciao. The project was led by PBS Contractors' Senior Project Manager, Chris Crisan, with MHK Architecture & Planning as the appointed architect firm.   
The new restaurant offers a full bar, indoor open dining, covered outdoor seating, and a private dining area. PJK is a Chinese restaurant with a neighborhood twist and a menu with a wide selection of Chinese classic food favorites. The restaurant's specialty dishes include Scallion Pancakes with Caviar, Miso Cod, Braised Short Rib, Peking Duck, and more. 
"It was a great pleasure working directly with the Flemings and their team from the beginning preconstruction phases through the completion of construction on this project. I am thankful to Senior Field Manager Tom Peluse, Assistant Project Manager Christina Hatch, the rest of the PBS team, Trade Partners, and MHK Architects for all their hard work and dedication to making this project a dream come true for the Flemings," said PBS Senior Project Manager Chris Crisan. "This project is special to Jody and Paul, and we are excited for the community to create memories and experience the unique restaurant."  
 "We are extremely excited to introduce PJK to the Naples community and view this as an opportunity to launch a brand-new concept that provides a twist on the traditional neighborhood Chinese restaurant," said co-owner Paul Fleming. "Our goal is to eventually roll out this new restaurant concept into other parts of Florida." 
 PJK Neighborhood Chinese's official grand opening celebration was on March 14th. The restaurant is currently only open for dinner on Sunday through Thursday, from 4 p.m. to 9 p.m., and Friday and Saturday, from 4 p.m. to 10 p.m. It is anticipated the hours will expand soon for lunch and takeout. For additional information, please visit pjkchinese.com.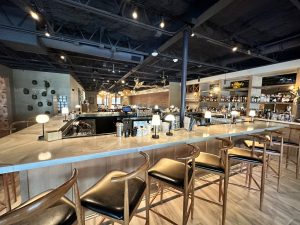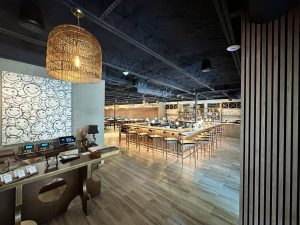 ABOUT PBS CONTRACTORS  
Since 1986, PBS Contractors has been the Concierge Builder® for Naples and Southwest Florida. Building luxury homes, and commercial spaces, PBS lives by their purpose statement: We Build Better Lives for Our Team, for Our Clients, and for Our Community. It's this philosophy, commitment to excellence and exceptional client service that is the PBS advantage. Located at 4395 Corporate Square in Naples, please visit PBScontractors.com or call 239.643.6527 for more information.