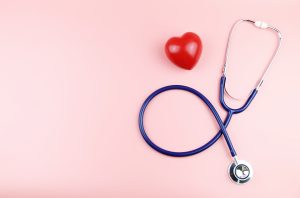 February is generally associated with Valentine's Day – a time when we focus on love, flowers, and chocolate. But there is another heart we should think about as well — yours. February is American Heart Health, a great opportunity to consider our health and well-being. Heart disease is one of the leading causes of death in the United States and one of the most preventable. Regular activity and a healthy diet can make a huge difference. 
PBS Contractors has been a designated Blue Zones Employer since 2018, and over the last year, we've amped up our commitment to Team Member Wellness. Here is a list of some of the programs we've implemented: 
Step Up for Fall: We issued step trackers, and our team members recorded over 9.5 million steps in a four-month period.

 

Maintain DON'T Gain: An awareness program rewarding those who did not gain any weight during the holiday season.

 

Wellness Wednesday: Each Wednesday, we take a short break for a walk, stretch, or yoga session.

 

Meal Prep Mondays: Every Monday, we share a quick and easy, healthy meal recipe.

 
Monthly Lunch & Learn: Once a month, we bring in a speaker to provide informative and inspiring messages to our team. 

 

Topics include a purpose workshop, heart health, financial health, fitness, nutrition, and others.

 

Step into Spring: Our new step program started in February and runs through the end of May. We provide opportunities to increase activities and send tips and reminders on how to add a few extra steps to your daily activity.

 

Logo Water Bottle: We gifted each team member with a 20 oz water bottle to remind and encourage them to drink more water and purchased a filtered water filling station.

 

Walk/Run/Bike: The company participates in multiple walk-a-thons, bike-a-thons, and running events that enhance team members' personal fitness while contributing to worthy community causes.

 
 Healthy team members are happy team members, and healthy, happy team members are the best team members!  
We never miss an opportunity to support our wellness initiatives. PBS continues to prove that it is truly committed to "Building Better Lives… for OUR Team, for OUR Clients, and for OUR Community."   
If you would like to be a part of our Team, please check out our Careers page at pbscontractors.com/careers for information about our open positions. 
 COME BUILD WITH US!!